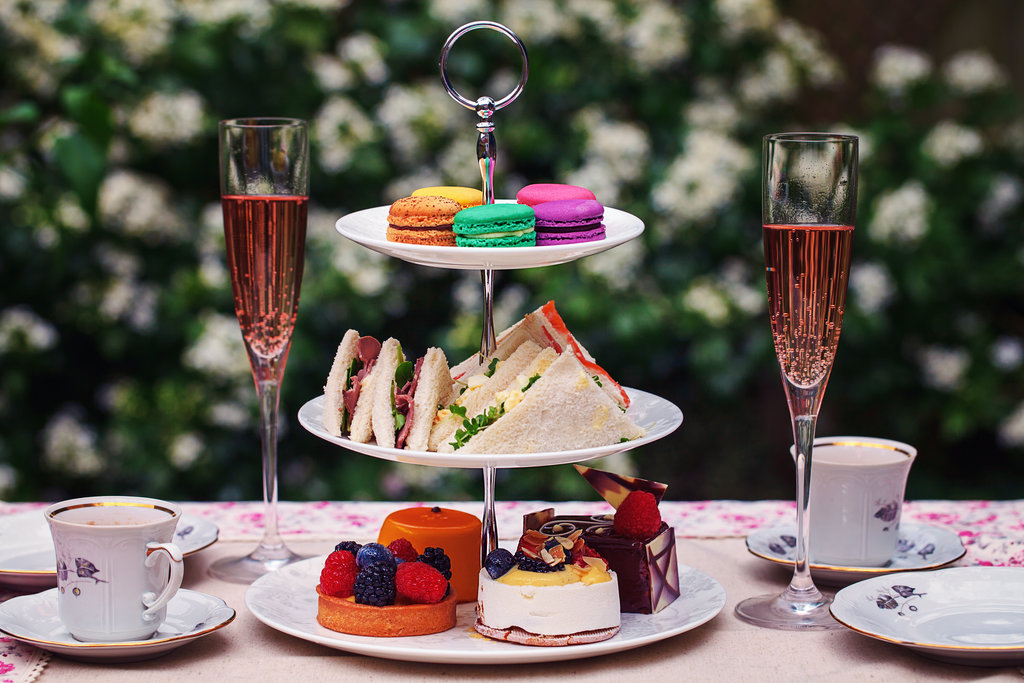 Afternoon Tea- The Taste of Gibraltar
Join us for a quintessential Afternoon Tea, served all day in our beautiful tea rooms, with a warm Gibraltar welcome.
Enjoy a selection of finely cut sandwiches (with the crusts removed of course), freshly baked scones with Cornish clotted cream and strawberry preserve.
Accompanied by a seasonal presentation of pastries and cakes, all of which will be replenished upon request whilst dining in the Gibraltar Tea Rooms.
Choose from the selection of Gibraltar Tea Company blended loose-leaf teas, and why not add an extra sparkle to the occasion with a glass of Champagne or a cocktail.
Our Traditional afternoon tea is served all day, every day, in our Café Tea Rooms.
Afternoon Tea and Gibraltar Cream Tea is served all day.
Traditional Afternoon Tea
Sandwich selection
Cucumber, dill and cream cheese
Chai Coronation chicken
English Ham and wholegrain mustard
Earl Grey infused Smoked Salmon
A sultana scone with strawberry preserve and clotted cream.
Petit four selection
Chocolate cube
Lemon tart
Gibraltar Tea Company macaroons
A teapot for one of loose leaf Tea Room Blend tea.
£17.95
Queen's Champagne Afternoon Tea
Traditional Afternoon Tea with a glass of prestige champagne to add that extra fizz to your
special occasion!
£22.95
If you would prefer a vegetarian selection of sandwiches, please let us know.
An experience is a gift that makes a memory. Treat someone to a Bookable Afternoon Tea voucher for any occasion.
BUY NOW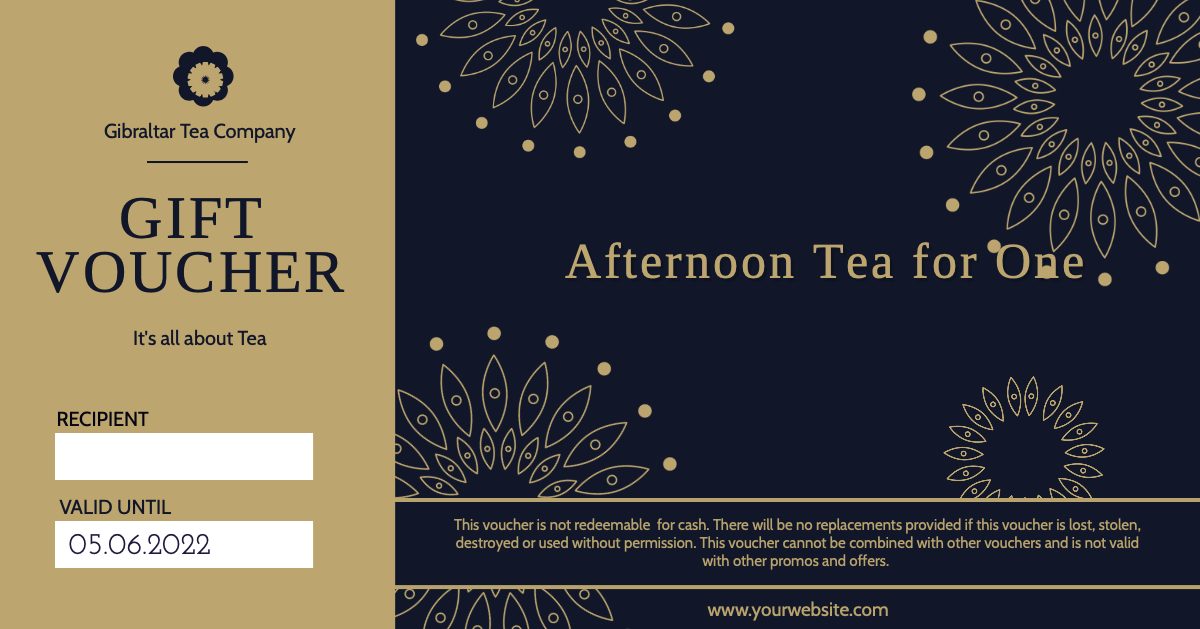 Reserve in advance to waltz straight to your table, allowing you to avoid any queues and dine in our splendid Braganza room. Bookable Afternoon Tea is served at 11:30am, 1:30pm, 3:30pm and 5:30pm daily.
In order to comply with Government regulations, your full contact details will be kept for a minimum of 10 days, compliant with the Data Protection Act. These will not be shared other than for the purposes associated with CoVID-19.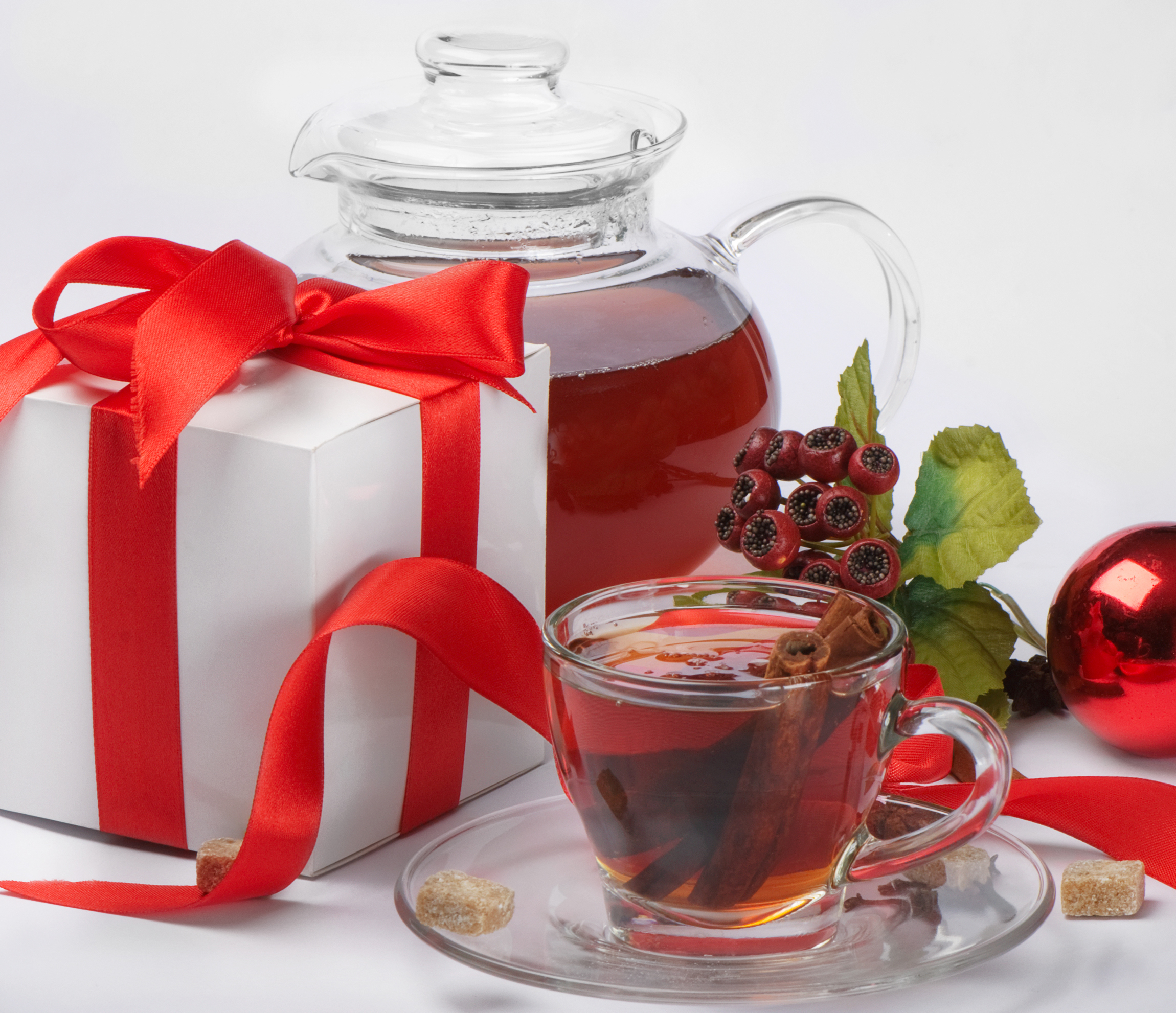 Looking for the perfect gift? For him, for her, family or friend; the Gibraltar Tea Company has an inspired selection of gifts in our online gift shop, or browse in store personally.
If you have any bespoke requests, such gift baskets, please email us direct to discuss on orders@gibraltarteacompany.com. We will be more than happy to help.
Shop
CORPORATE GRAB and GO- prefer to opt for a contactless experience? Or you have an office breakfast meeting or board room lunch? Then choose our Grab and Go for Corporates. Choose online for 5 people or more, pay in advance and collect in person. No need to wait, pay or queue.
Grab and Go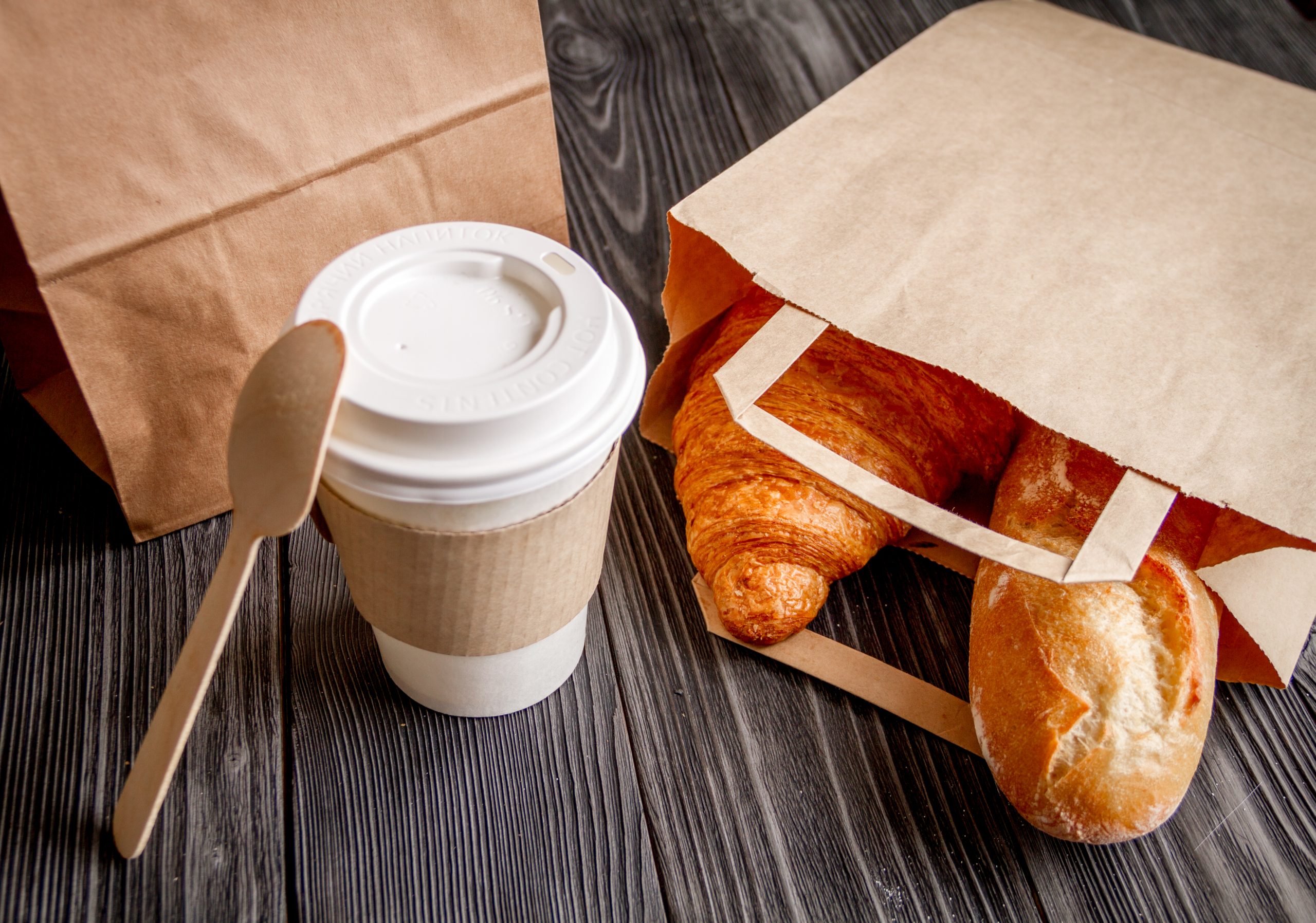 Our beautiful Braganza tea room (named in honour of Queen Catherine of Braganza who first introduced tea to the British) is the perfect room for celebrations. An intimate event room to host birthdays, Holy Communions, Afternoon teas, exclusive cocktail parties, and wedding receptions.
Please contact us directly to enquire about reservations and pricing. Our team will be happy to discuss the details and assist you from start to finish, to make your special memory one that you will never forget. Make memories that matter.
Look out for our seasonal events- our Magical Christmas Afternoon Teas and special occasion celebrations.
Email: events@gibraltarteacompany.com